The front door is a focal point of your home. It greets guests, gets dressed up for the holidays and welcomes family home. For this reason, choosing a front door can be a daunting task. Use the following style descriptors as a guide to determine which type of front door will not only complement the architecture of your home, but also express your personal style.
Contemporary or Transitional
Combining aspects of modern and traditional design, your home reflects a deep sense of history while also representing present trends. Furniture includes both curves and straight lines and balances both masculine and feminine attributes.
With minimal decoration, simplicity of design is the focal point. The best choice for a transitional style is the understated sophistication of a low-profile metal door, which blurs the line between indoors and out, creating a space that welcomes the natural world into the home.
Sleek, oversize architectural doors and complementary low-profile windows have slim metal frames, allowing for expansive spans of glass, which perfectly fits with the architectural trends of open floor plans and lots of natural light.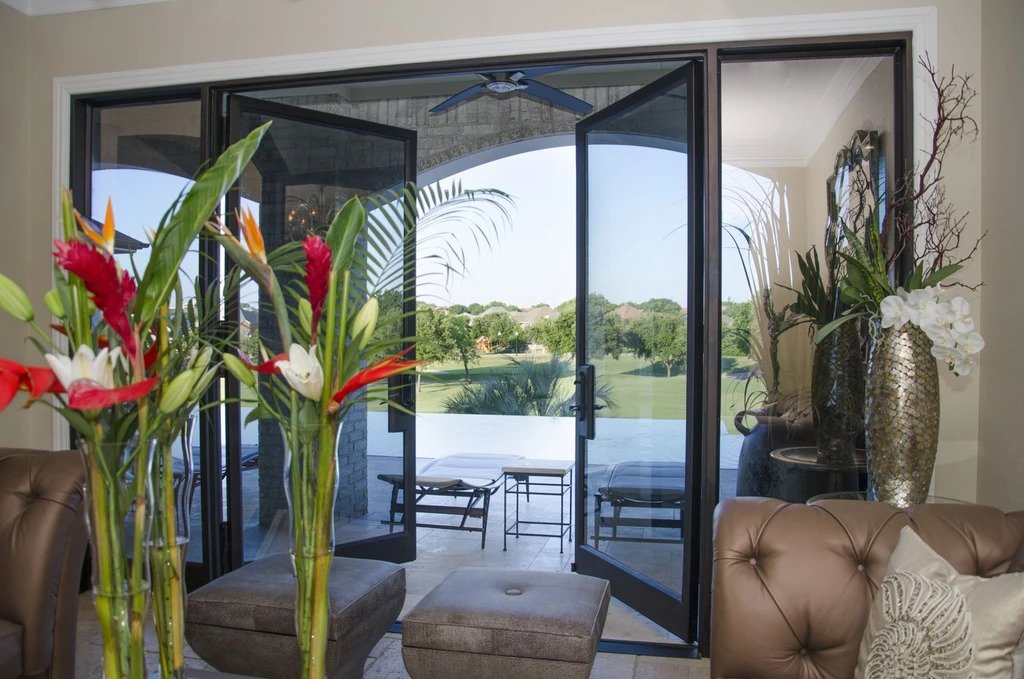 A low-profile door – with matching windows – gracefully merges the natural landscape with your home's interior, providing you with an abundance of natural light as well as a sense of being one with nature.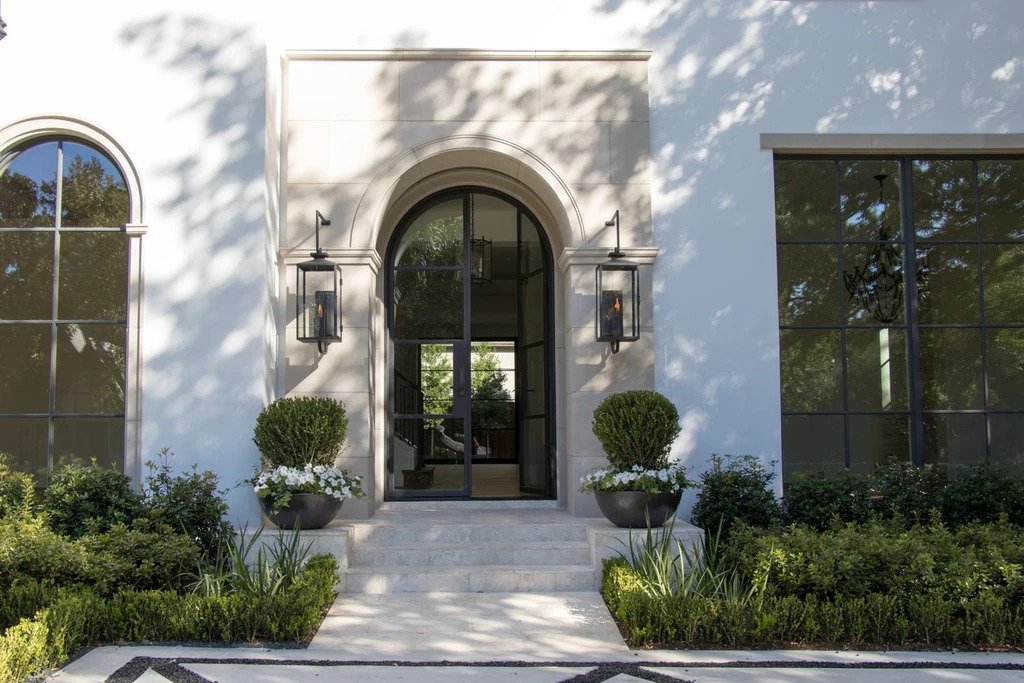 Modern
You're a minimalist who appreciates clean, streamlined furniture and an absence of decoration. Strong, geometric shapes can be found throughout your home, where the color palette is neutral, and materials are at their most elemental. Express your style with a modern door that can be customized to highlight a specific aesthetic such as art deco, Asian, mid-century or eclectic.
Traditional
Your home's interiors are calm and orderly, featuring classic styling and symmetry and a muted color scheme. To match your traditional style, choose a classic door with decorative wrought-iron scrolls, a timeless standard worthy of the home it adorns.
The best way to ensure your personal style shines through is to create a custom front door that goes beyond function and serves as a work of art. By working with a designer, you can incorporate the fine details that make a style unique, from graceful curves and minimalistic lines to bold geometrics and more.
To learn more about transforming your home with a custom front door, call or email us, or visit our Dallas showroom.